This is Embodied
you
This is your permission slip to invite a little more embodiment into your day.
What does your mind, body and spirit need today?

Do you know?
When you get curious, play, have some fun and experiment with what you need, when you listen to your body and give it what it truly desires, magic happens.
This is when you can truly step into your role as an embodied business leader.
I've created 10 bite-sized learnings to help you become your most embodied self without adding overwhelm.
An easy, actionable guide to release the hustle and embrace simple, sustainable practices and rituals to discover a new level of freedom.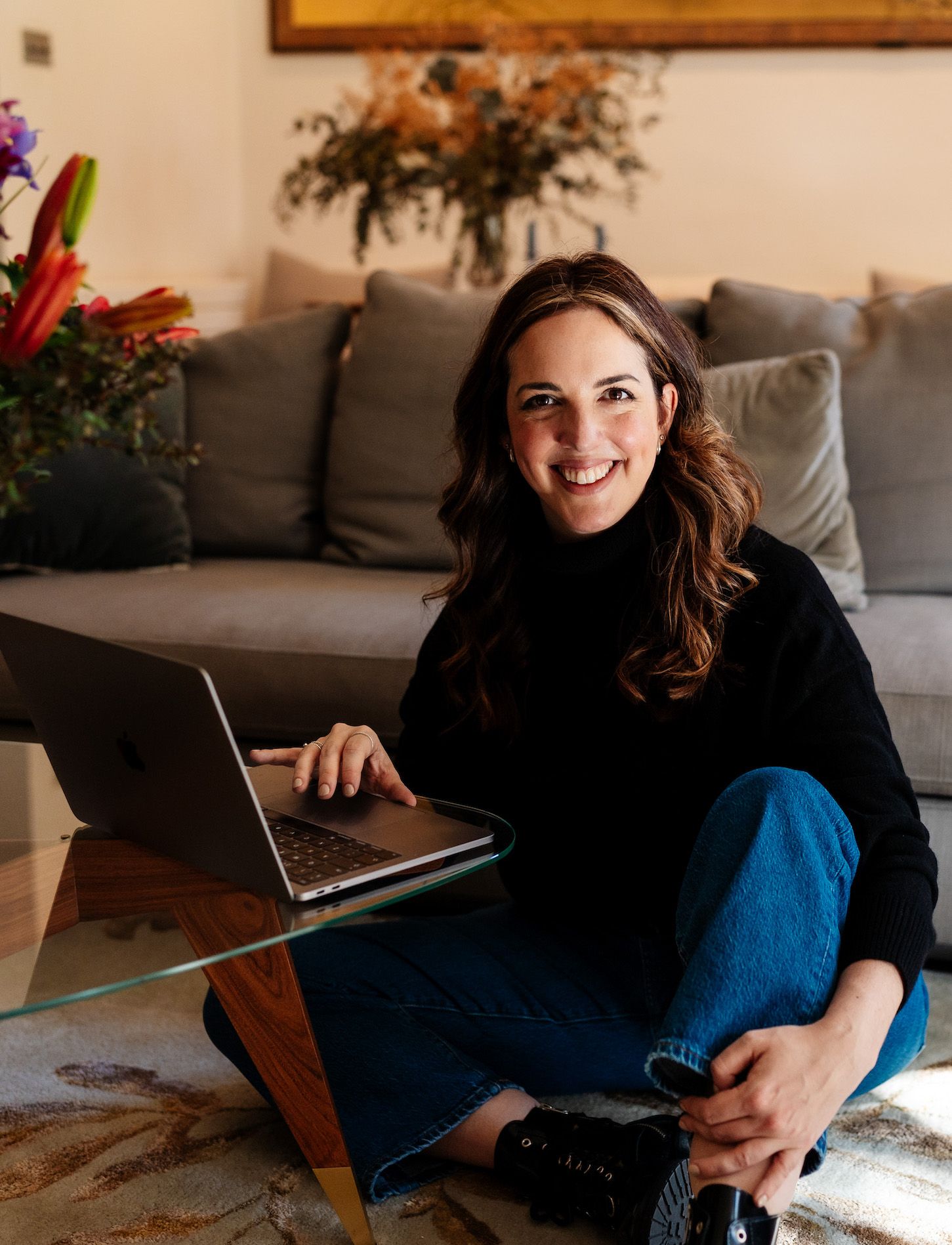 So you can feel more embodied in your life and your business and step into the embodied leader you are.
When you discover your most embodied version, everything changes
I've seen first hand the power of having rituals. Some I do daily, some I do when I feel the need for love, compassion or relaxation.

For me, it's fingerless cashmere gloves in winter, cups of warm herbal tea, a cold plunge each morning and trampolining in the middle of the day to shake things off.

When you discover what you need to be the most embodied version of yourself, everything changes. Because anything that allows you to connect with yourself and your body is powerful - no matter how small.




Embodied You encapsulates the foundational elements of my own embodiment practice - rituals which have helped me step into my role as an embodied leader. They're part of my toolkit and I want you to feel the power of them too.
Understand yourself better
Discover the tools to help you understand yourself better.
Empty space, drag to resize
Designed in 10 bite-sized, easy to follow, practical learning experiences, consider them a sprinkling of joy and curiosity into your day. You'll learn how to:

Add more love and compassion to your life

Prioritise sleep and relaxation

Listen to your body

Harness the power of words

Get better at receiving

Create an embodied workspace

Get comfortable with time

Be in alignment

Add more play and creativity to your life

Be more in tune with your senses
Each module forms a bigger piece of work to help you look after yourself and know yourself better.
Completing them will allow you to create a personalised toolkit of what makes you feel good. A toolkit you can open and tap into whenever you need it.

It doesn't need to be all or nothing, smaller life upgrades and incremental upgrades are incredibly powerful.
Have you got the self motivation to get curious and try things out? If you're a "YES!" you'll leave empowered with a set of holistic tools and an understanding about what feels good.
Let's move you even further towards your most embodied self, it's going to be incredible.